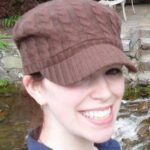 Hi there! Thank you so much for visiting my little home here on the web!
I'm Mery – Jesus follower, loving mommy and wife, virtual assistant who helps crafting business owners, and a collector of craft skills.
I love crafting of all kinds and finding ways to add a little handmade touch to my life through intention or creativity.
Join me on
Instagram
for a little behind the scenes look at my own handcrafted life.
I'd love to get to know more about you, dear guest, and visit your home on the web if you have one. Please leave a comment below and let me know a little more about you and where I can find your story.